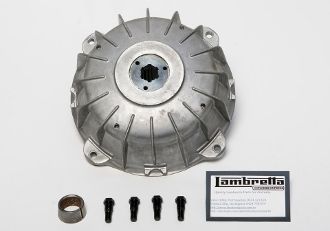 S2 Rear Hub
Rear Hub for Series 2. Will also fit S3.
For many years the S2 and Spanish rear hubs have been popular with tuners are they are stronger than the series 3 hubs. 
Finally, new Series 2 hubs are available. Made from the original Siambretta tooling, which would've been supplied by Innocenti, and now made in Italy. These are high quality strong rear hubs, perfect for tuned machines.

Reviews