Hydraulic inboard Disc Brake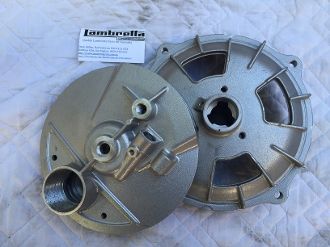 Hydraulic inboard Disc Brake
Inboard Hydraulic Disc Brake.
You can have the original look along with the increased power from using Hydraulic to bring better braking experience
Remade to orginal specification using only the highest quality parts. Bearings, oil seals, axle, spacers etc are all made to the highest quality. The disc itself has been very carefully and exactly made from original drawings. Using quality alloy, pressure cast into an exact mould.
Whilst we agree there are far more cheaper options out there, none are made from this high quality of alloy.
Reviews